Good luck to Kelsie Bryan and Josalynn Milotavich as they compete in the OHSAA Regional tournament at Olentangy Orange High School today. Proud to be a panther!🐾 #PantherPride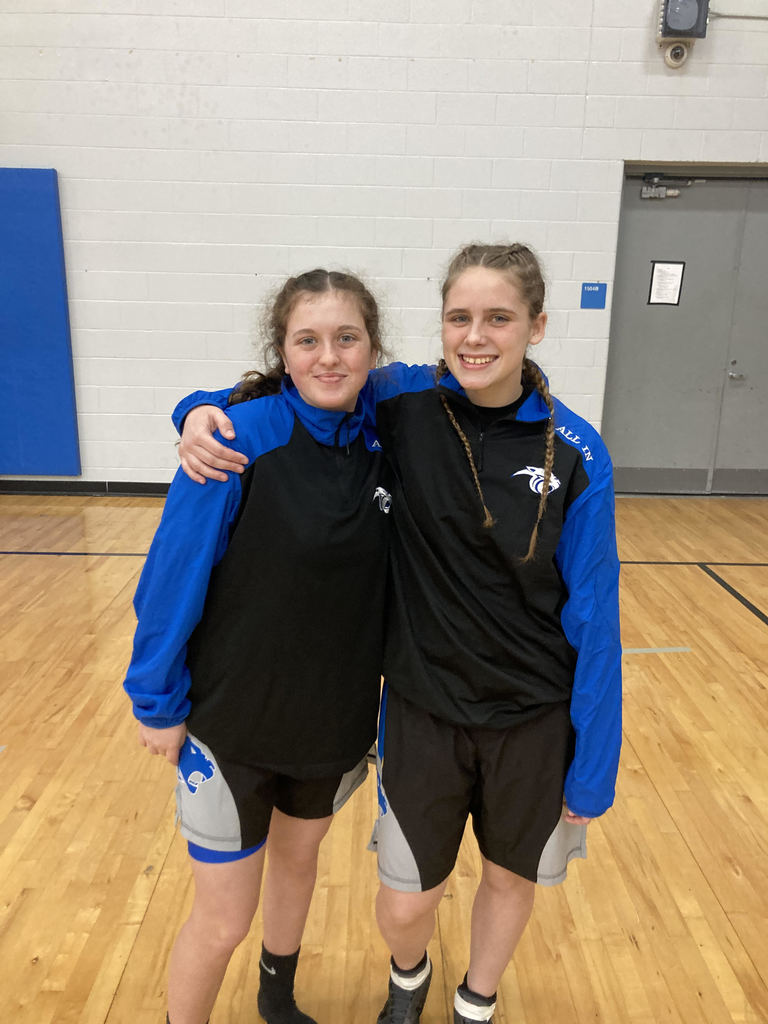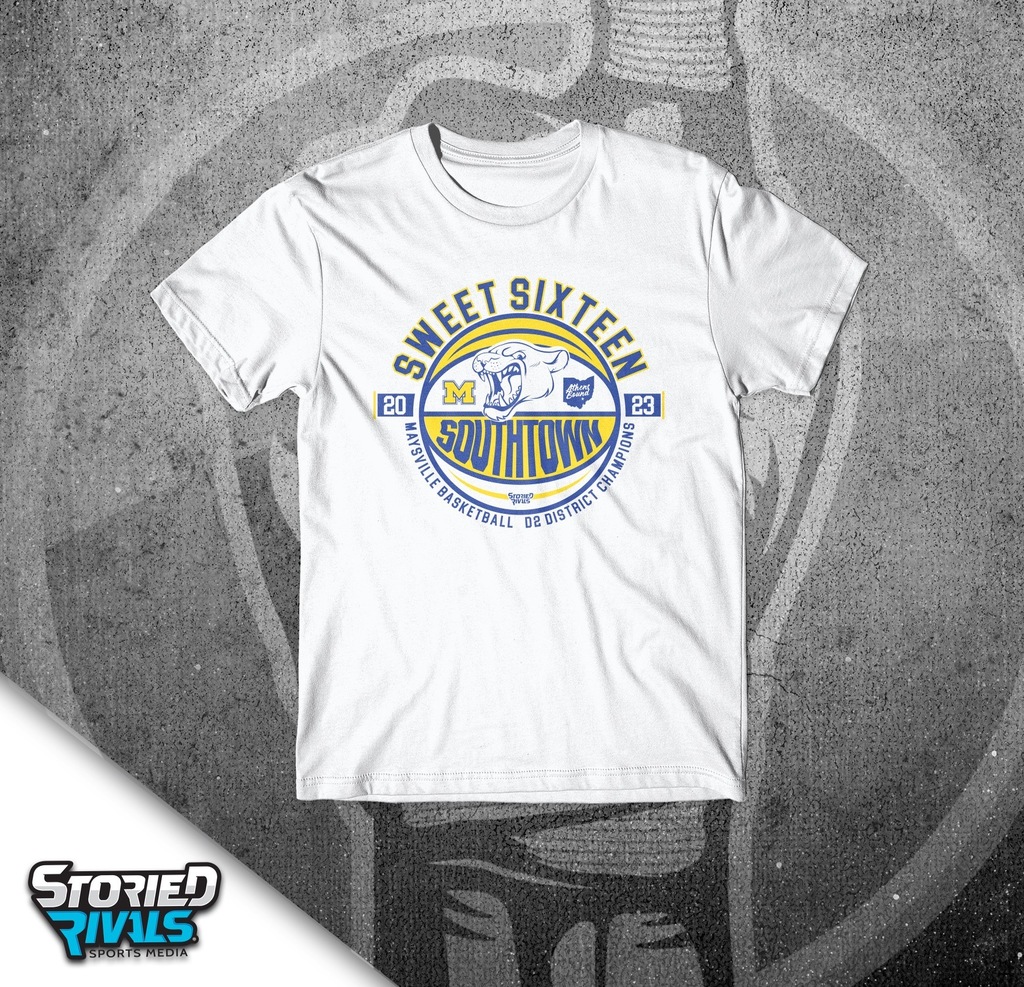 Congratulations to Maysville Athletic Director Pat Miller for being named to the District 12 Hall of Fame. Pat was the Maysville Girls Basketball coach for 18 years where he had a record of 343-89. He won 7 MVL titles; 3 OHSAA Division II Sectional crowns; four OHSAA Division II District championships (2006-07, 2007-08, 2013-14 and 2014-15) and had two OHSAA Division II Regional runner-up finishes (2013-14 and 2014-15). He was named Ohio Division II Co-Coach of the Year by The Associated Press following the 2015-16 season. Pat was also named Coach of the Year in the Muskingum Valley League seven times and was recognized as Coach of the Year in the Eastern District and District 12 multiple times. Congratulations Pat on a great coaching career at Maysville Local Schools! Proud to be a panther! #PantherPride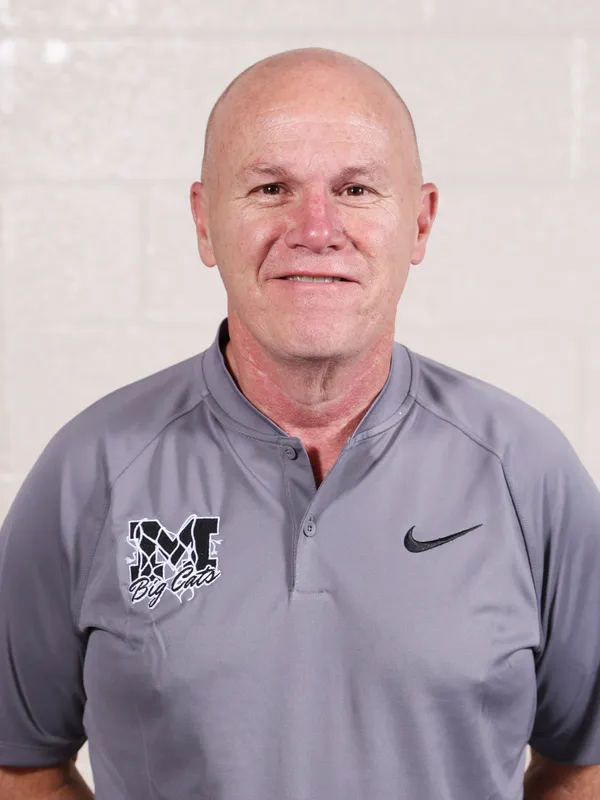 🏀Maysville is District Champs🏀! Proud to be a panther! #PantherPride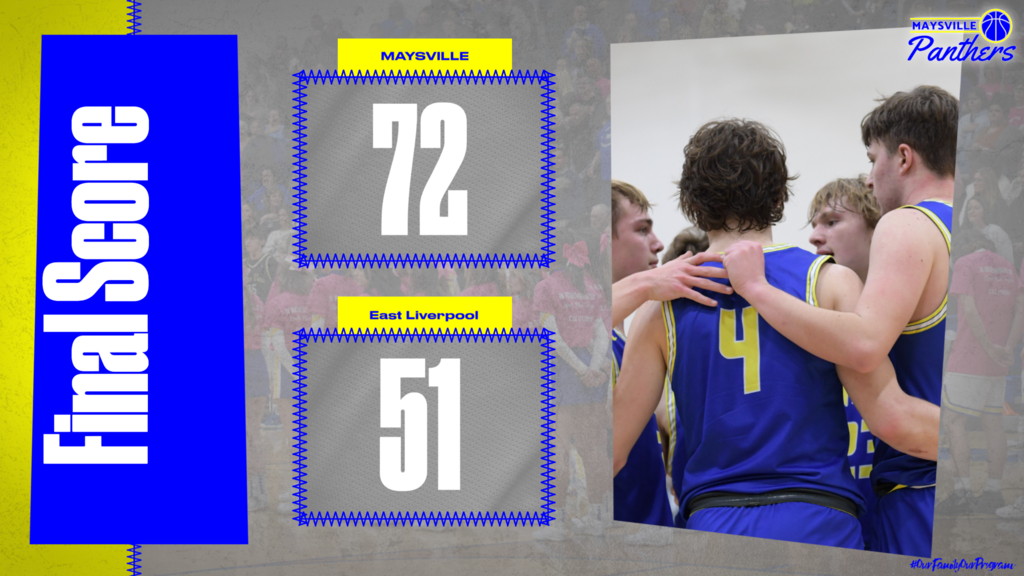 Maysville VS East Liverpool halftime score. Go Panthers 🏀🐾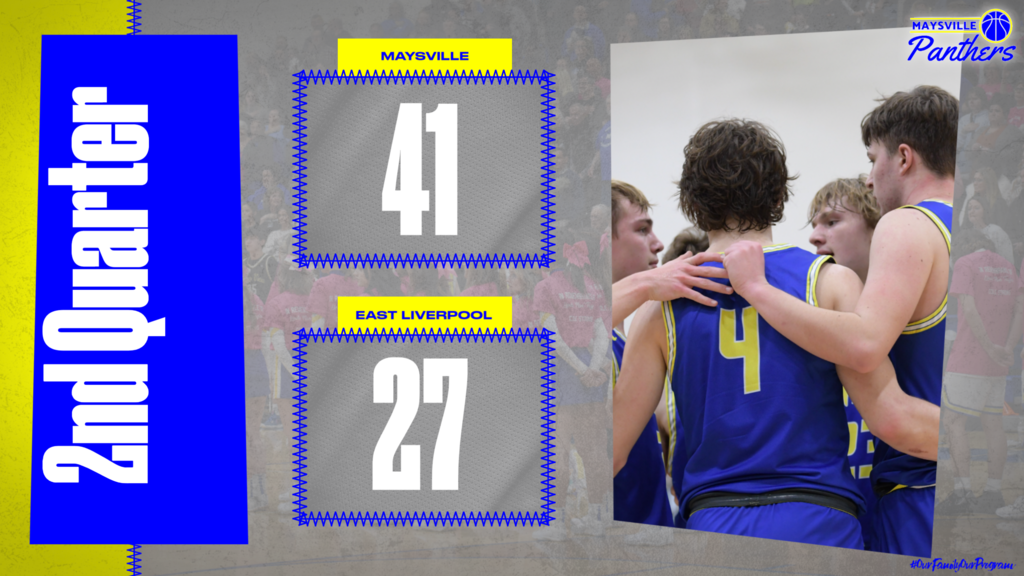 Congratulations to the Maysville High School Choir🎶 for receiving a rating of a II at OMEA district contest today at John Glenn. Proud to be a panther. #PantherPride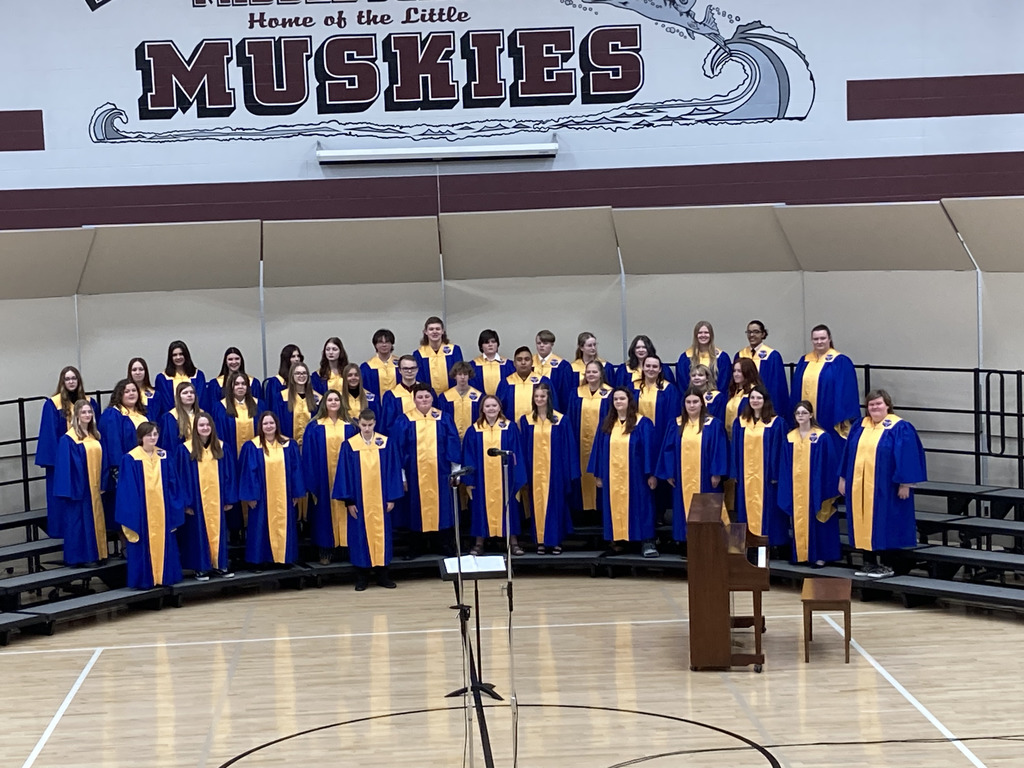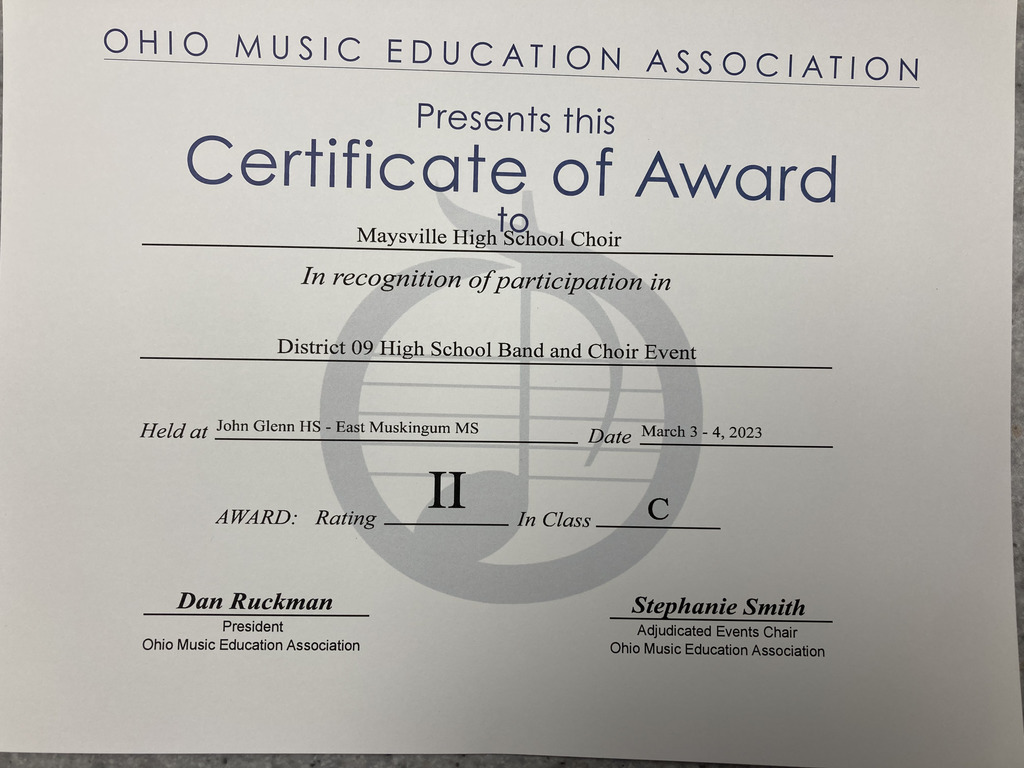 Congratulations to the high school concert band who qualified for OMEA state contest today at John Glenn High School. They will perform on April 29th at Gahanna Lincoln High School for the state contest. Proud to be a panther🐾 #PantherPride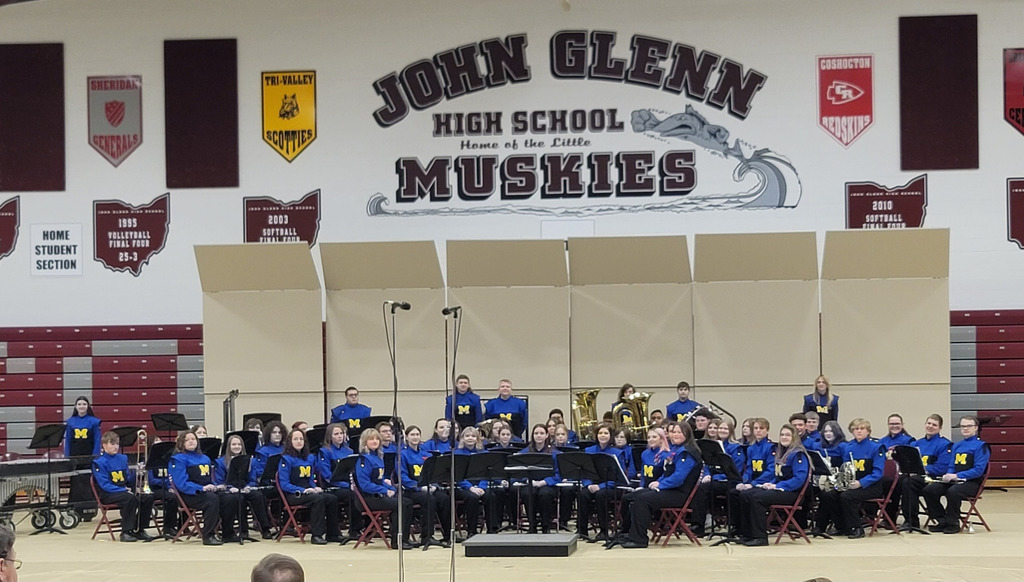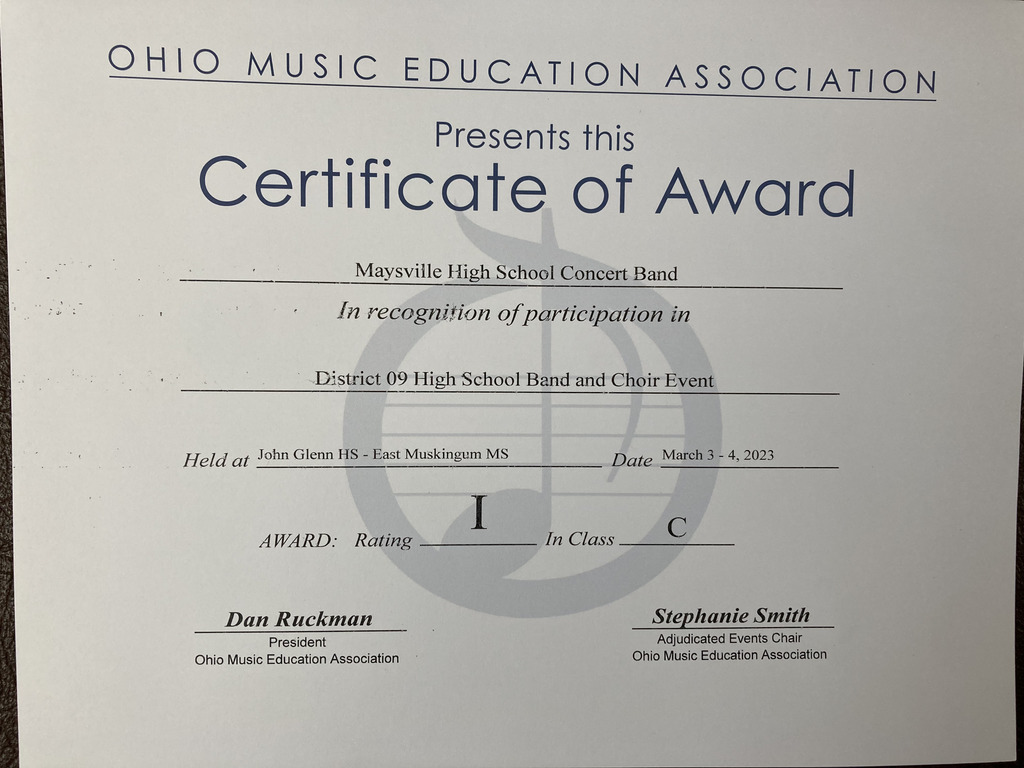 Good Luck to the Maysville Boys Basketball🏀 team as they head to Indian Valley High School to play East Liverpool for the District Finals. Gates open at 6:00 PM game starts at 7:00PM. The theme for tonight's game is Blackout! If you would like to cheer on your Panthers as they leave for the game, please meet at Locality or Lavy's on Maysville Pike at 4:00PM to cheer them on. Go panthers! #OurFamilyOurProgram 💙🐾💛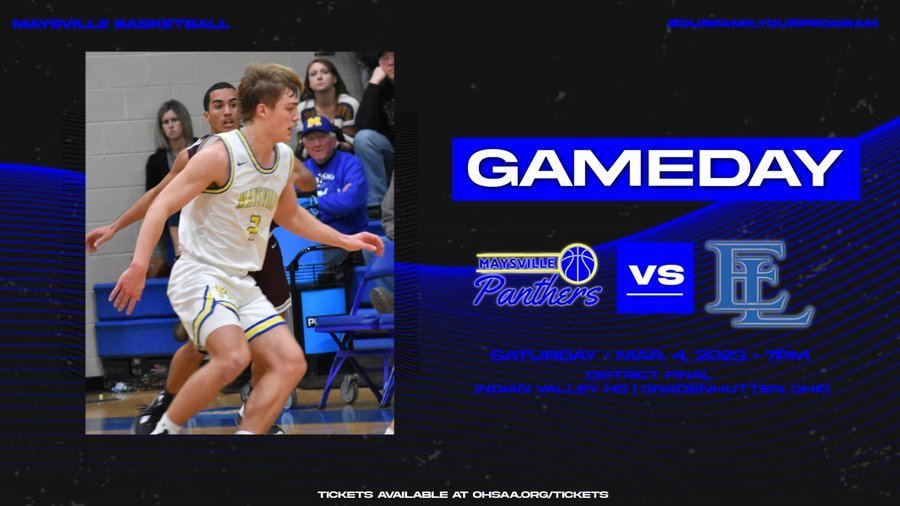 Tickets for tonight's District Championship @ Indian Valley High School can be purchased here:
https://www.ohsaa.org/tickets
NO CASH TICKETS WILL BE SOLD AT THE GATE! There will also be a $3.00 parking fee. You can park next to the baseball field and enter DOOR P or park in the school alley and enter DOOR C (See Map) Doors open at 6:00 and the game begins at 7:00 Go Panthers!!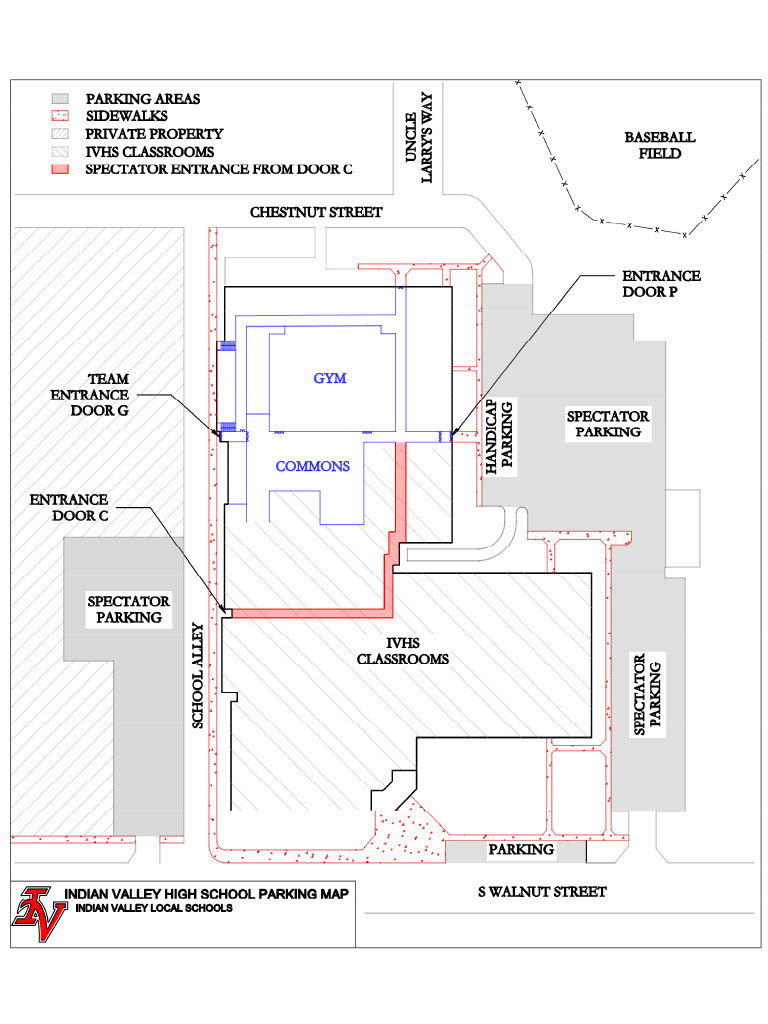 Maysville Boys Basketball Game against East Liverpool - District Finals The District Final game will be held Saturday March 4th at Indian Valley High School at 7PM. Proud to be a panther! #PantherPride GET TICKETS AT
https://www.ohsaa.org/tickets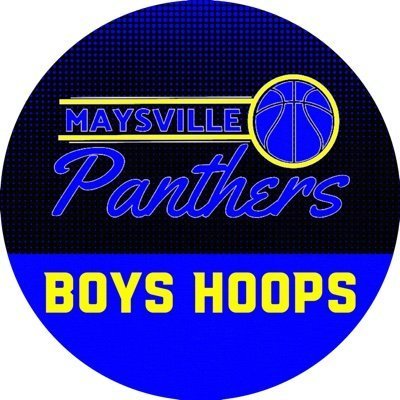 Maysville Wrestling Maysville wrestlers Logan Wilhite and Kaleb Monlux will be competing in the District Wrestling Tournament this weekend. The District Alternates are Cyrus Melick and Ryan Parmer. Good luck wrestlers and alternates. Please see below link to purchase your tickets for the tournament at Steubenville this weekend. Proud to be a panther🐾 #PantherPride
https://www.ohsaa.org/tickets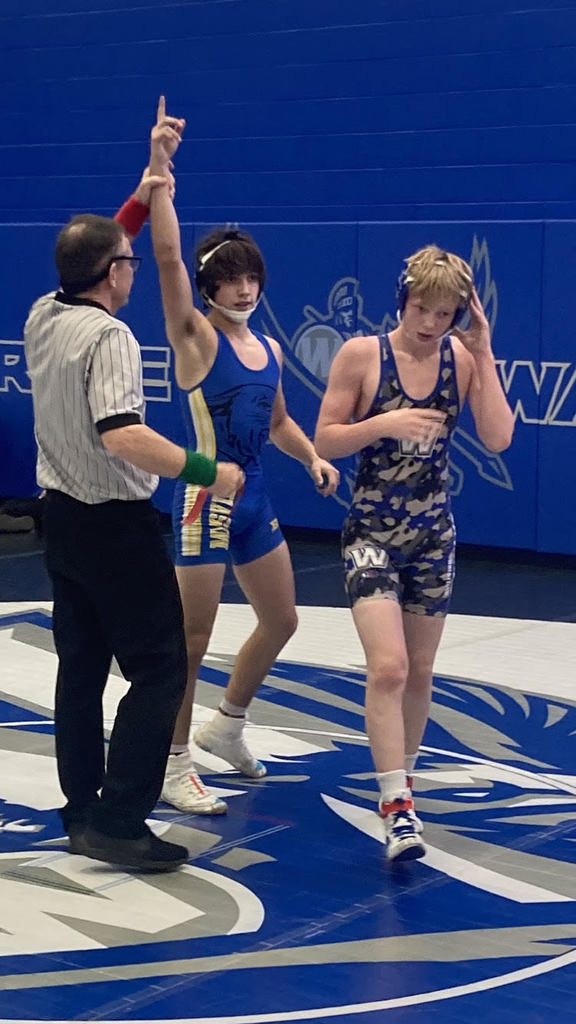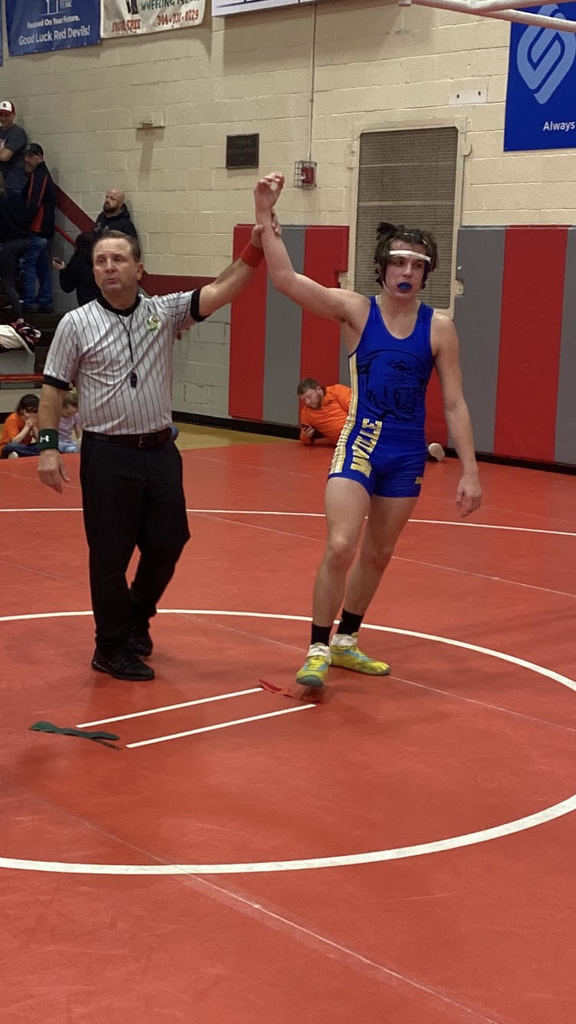 Good Luck to Maysville Bowler, Emma Waxler as she competes in the State Bowling Tournament in Columbus today. Proud to be a panther 💛🐾💙 #PantherPride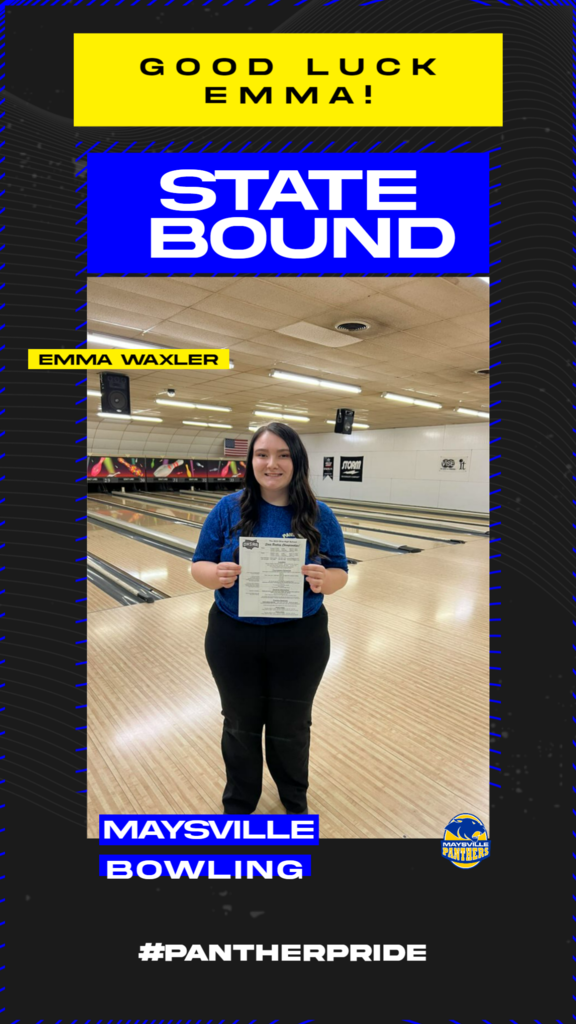 Attention Maysville Families There has been reports of some vapes that have been found that contain fentanyl in them found in another local school district. Please make sure to talk with students about this concern. This is purely a precautionary and informational message. Thank you.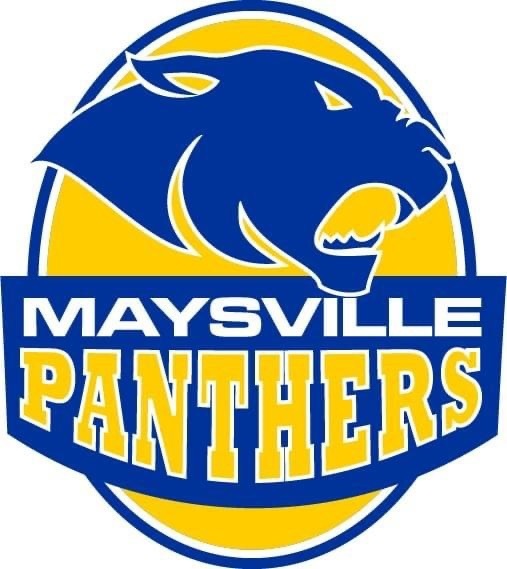 The Maysville Local School District is enrolled in the State of Ohio's SaferOH Tip Line. The tip line accepts calls or texts 24 hours a day, 7 days a week. Calls or texts are answered by trained analysts with Ohio Homeland Security. This tip line allows students and adults to anonymously share information with school officials and law enforcement about threats to student or staff safety. Remember....If you see something, if you hear something, SAY SOMETHING!
Join the Maysville Local School District Staff There are multiple openings to be a Maysville Local School Bus Driver. These jobs include flexible/part time hours that allow one to work while your child is in school. This position is child friendly and allows for a flexible schedule for working parents. For more information, please email Greg Gibson at
greg.gibson@maysvillelocal.org
.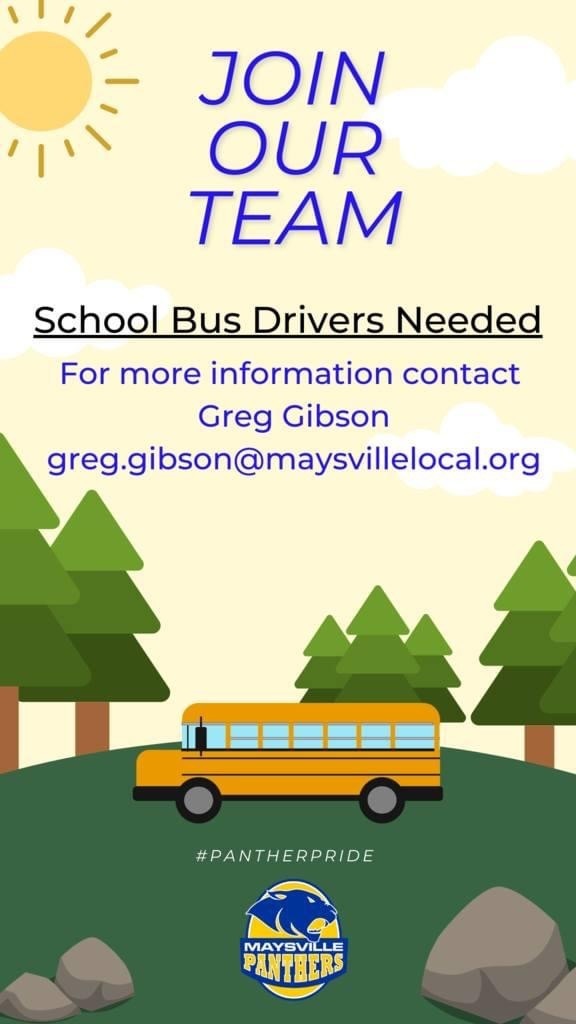 Attention Junior and Senior Families Maysville After Prom meeting will be held this Sunday March 5th at 4:00PM at El Parian.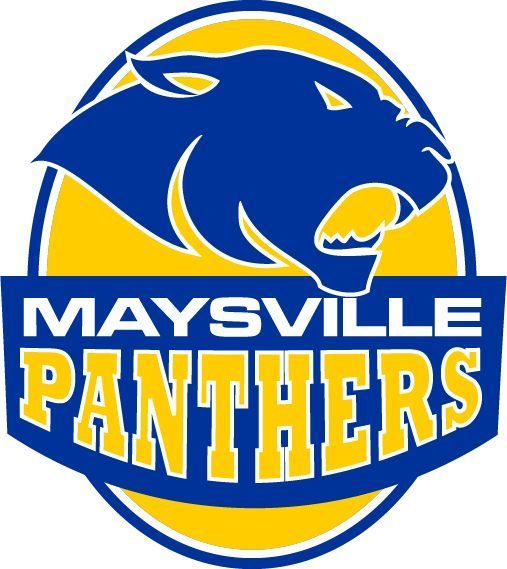 Please remember for tonight's game (Thanks in advance!): XIII. SITE REGULATIONS Signs, school banners, pennants, shakers, noisemakers such as horns, bells sirens, drums, etc. are NOT PERMITTED! SCHOOL OFFICIALS ARE REMINDED TO EMPHASIZE THIS AT SCHOOL PEP RALLIES, ASSEMBLIES, BULLETINS AND ANNOUNCEMENTS. The use of confetti, tearing up of newspapers, and programs are not permitted. Throwing powders, such as but not limited to rosin or talcum powder, is prohibited. Use may result in a technical foul and charges administered for clean-up.
Maysville Elementary is holding their annual Book Fair from March 1st-March 9th. The Book Fair will also be open during parent/teacher conferences on March 2nd and March 8th until 6:30PM. If you have any questions about the book fair, please contact the Elementary School Office.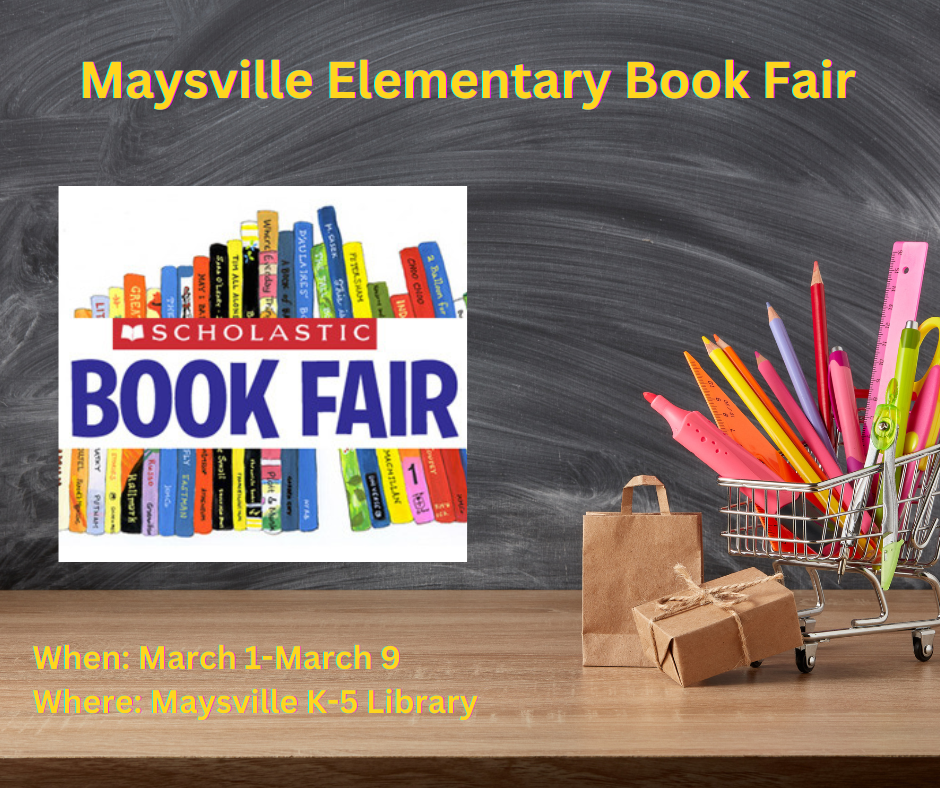 Maysville Boys Basketball Game against Indian Valley- District Semi-Finals The game will be held at Muskingum University tonight at 7:00PM. The doors open at 5:30PM. Please see link below for tickets. No tickets will be sold at the door. There is also a $3.00 parking fee. GET TICKETS AT
https://www.ohsaa.org/tickets